Two out of four choke (bystarter) valve nuts agree, breaking in half is where it's at.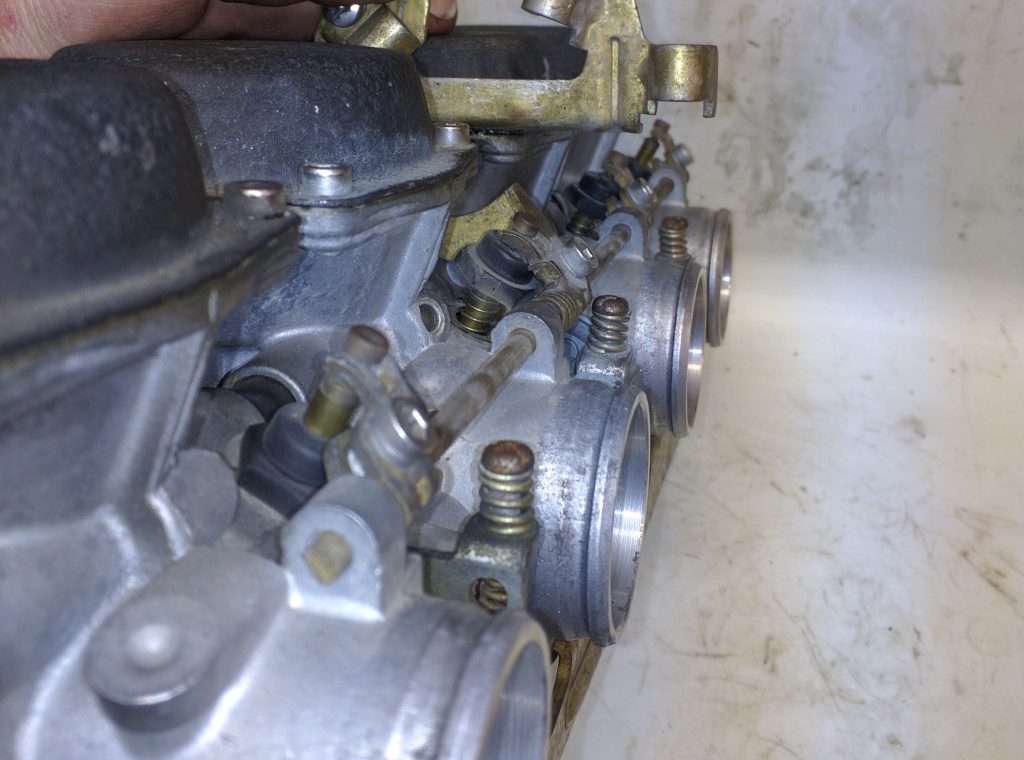 The first step in replacing the choke valves is removing the shaft, and the first step to remove the shaft is loosening the screws.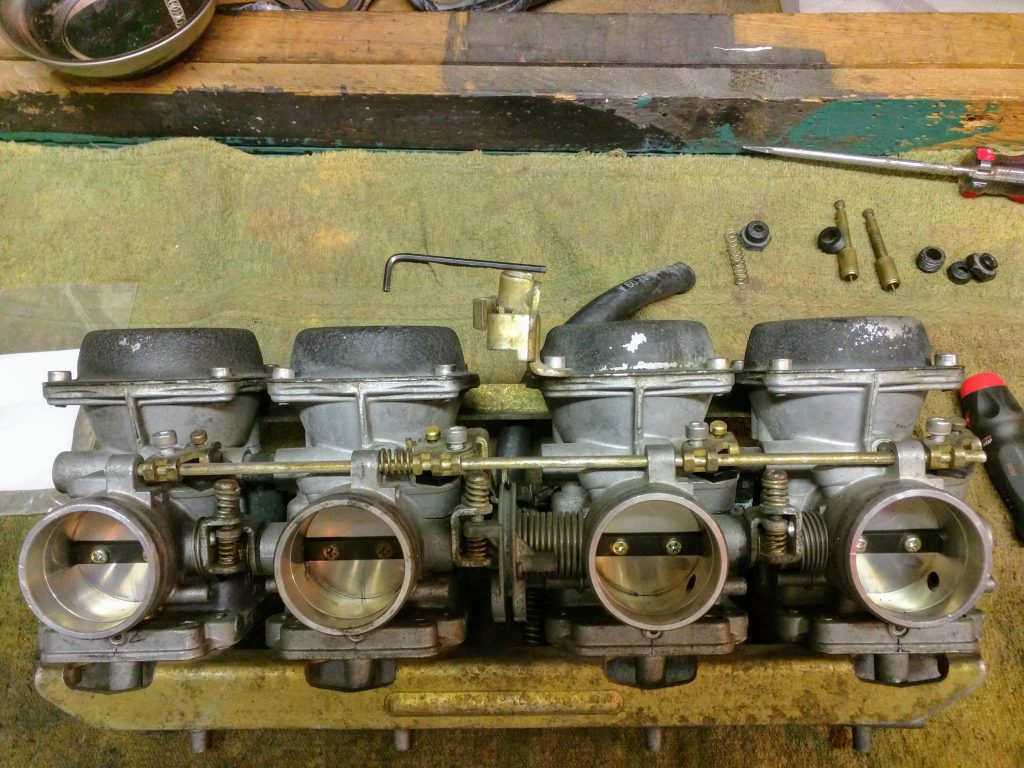 Once the screws are out you can slide the shaft out to one side. The choke arms will get bound up as the shaft slides out so you may have to jiggle them a bit. Also, there's a spring so be careful not to lose that.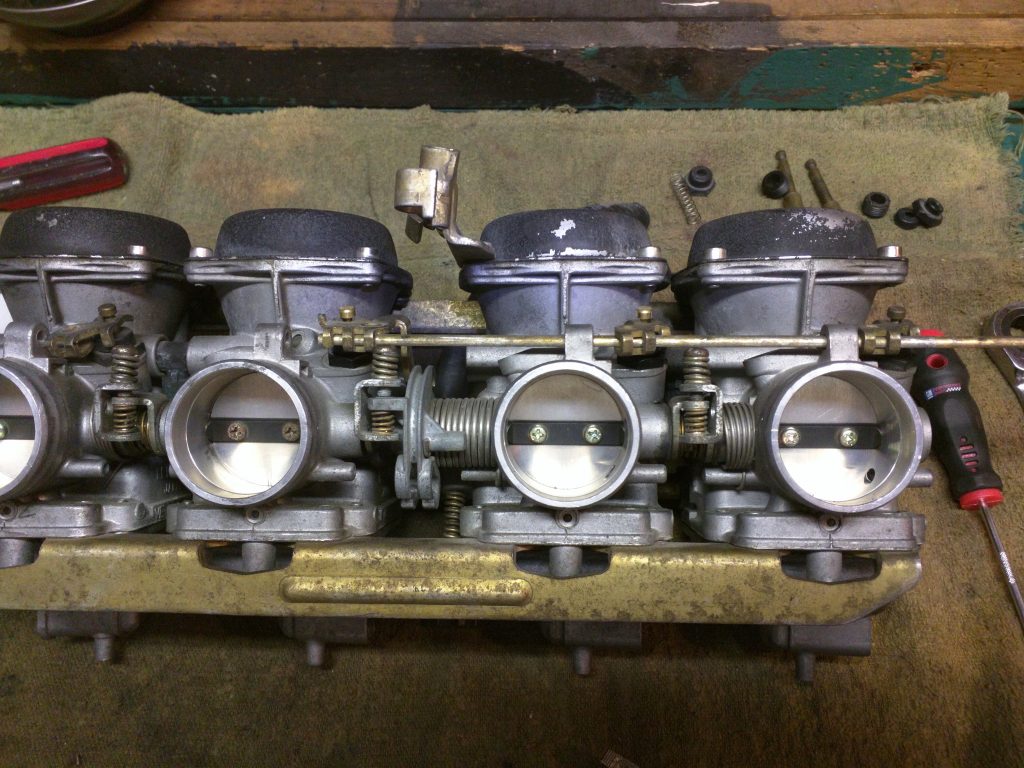 Next remove the choke arms from the choke valves. Try to keep them in order, one of them especially has to be reinstalled in the same location.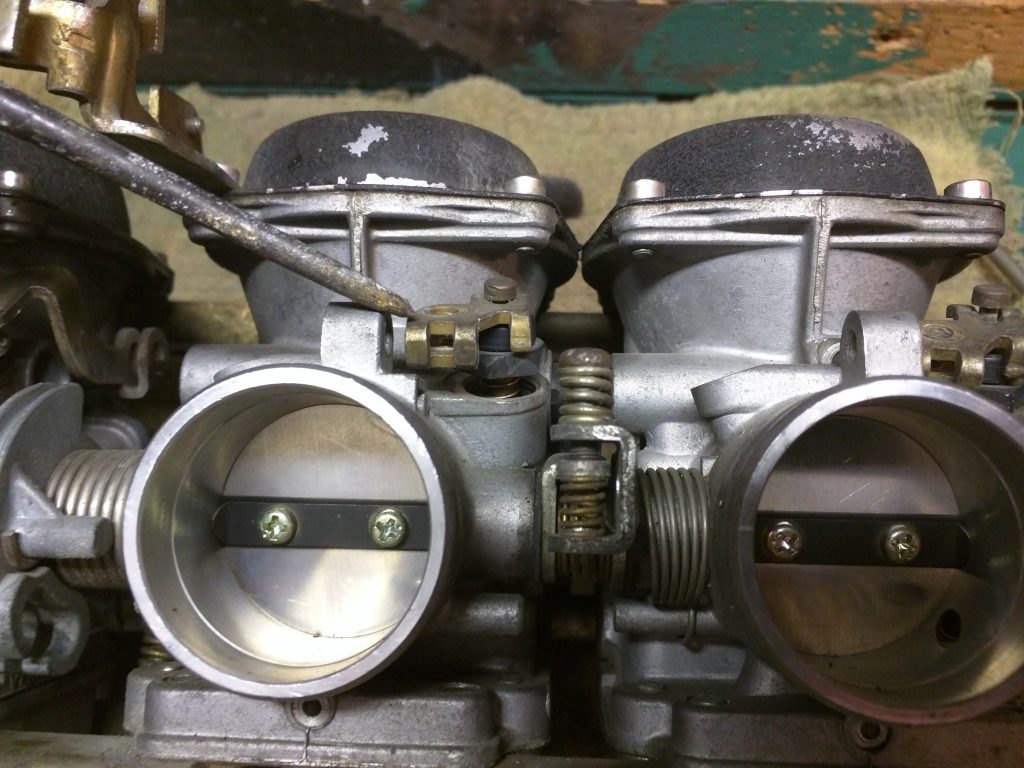 Well there's your problem lady. Let's get that out of there.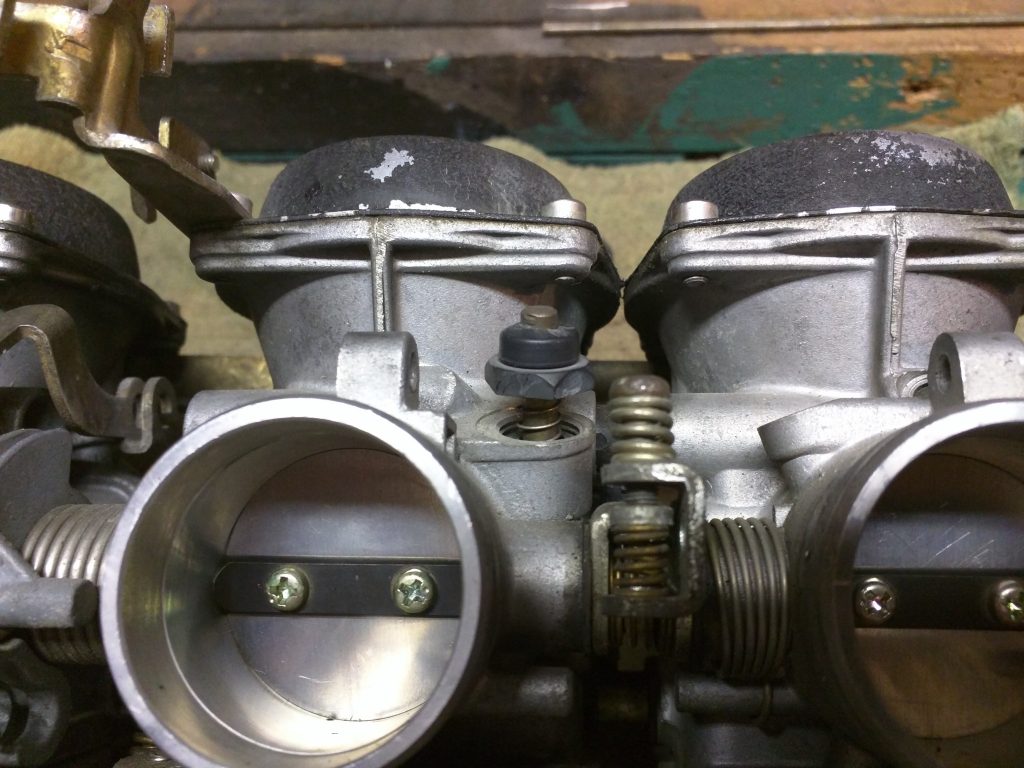 The new choke nut and a broken one side-by-side, there's a bit missing that's still in the carburetors.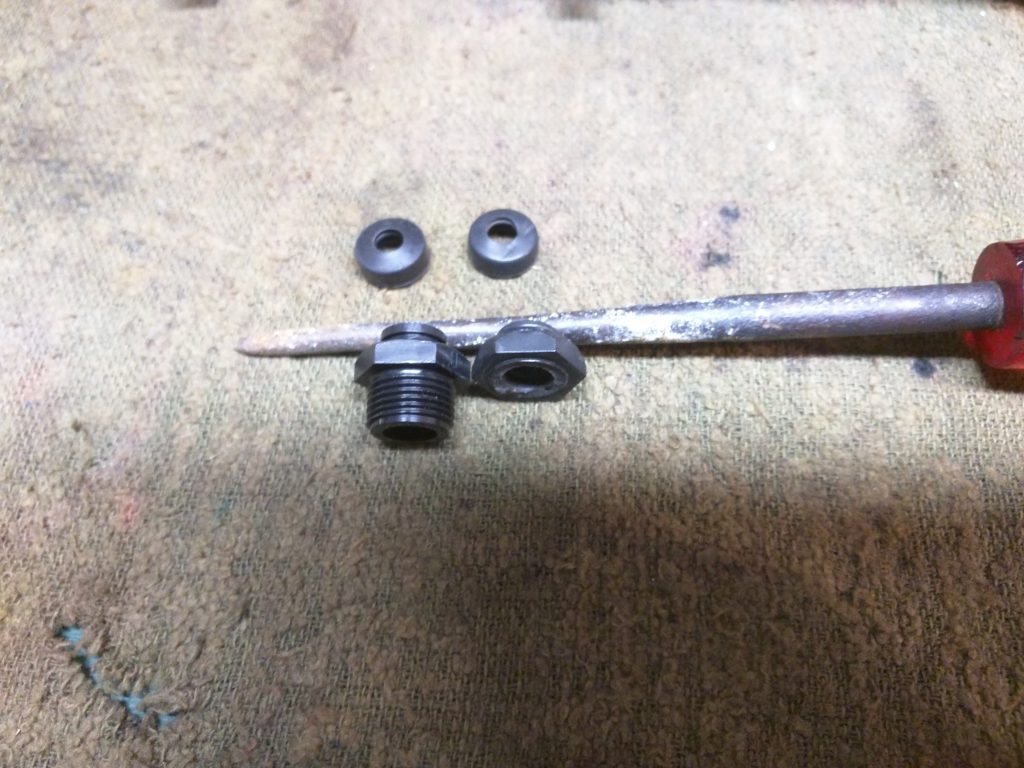 The spring can just be pulled out at this point but the choke valve itself is still held in by what's left of the nut.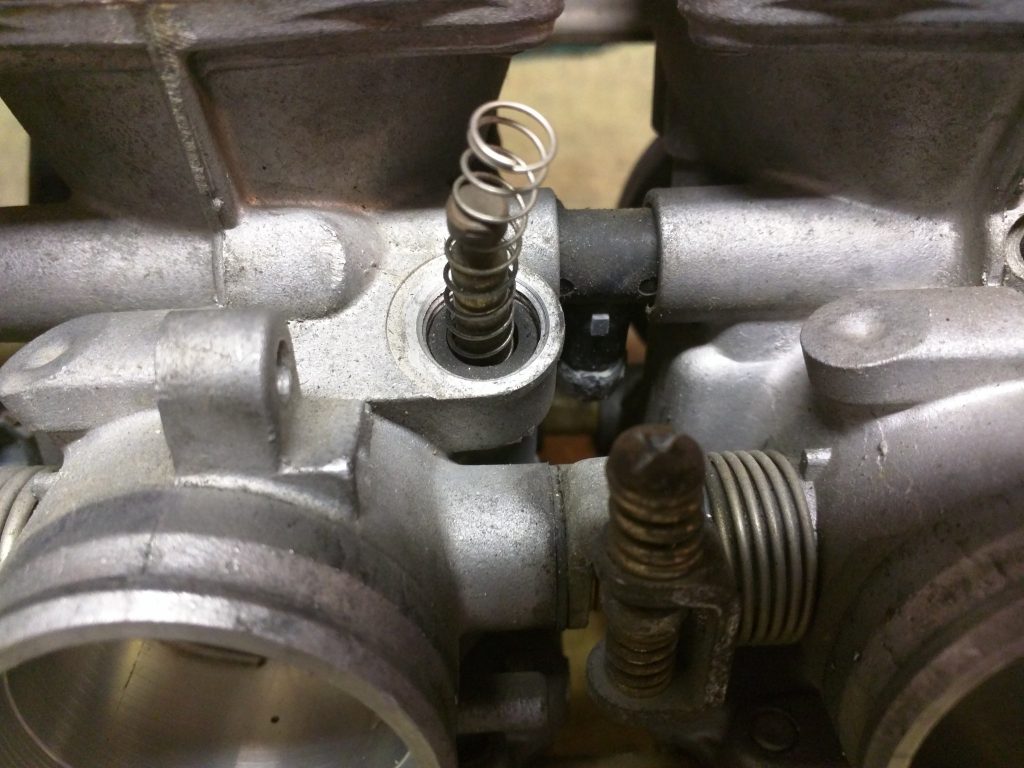 To get the rest of the valve nut out of the carburetor I used a pick to chip out a notch in the barrel of the nut then forced it around counter-clockwise to work it out of the shaft.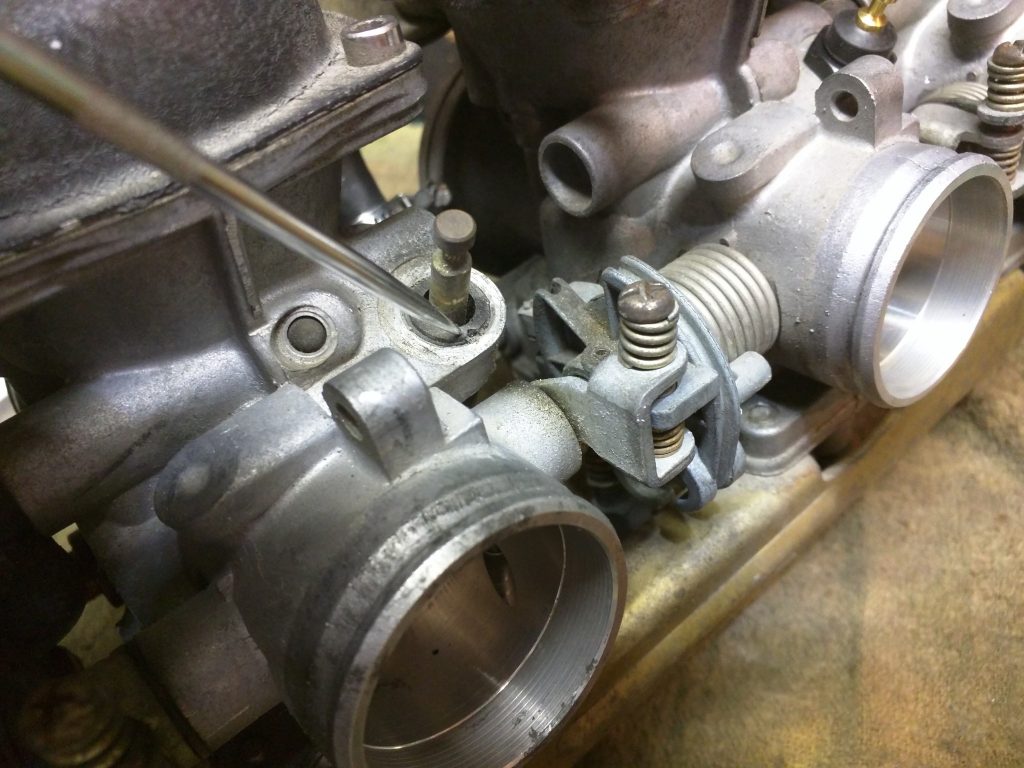 The new choke valve assembly laid out and ready for installation.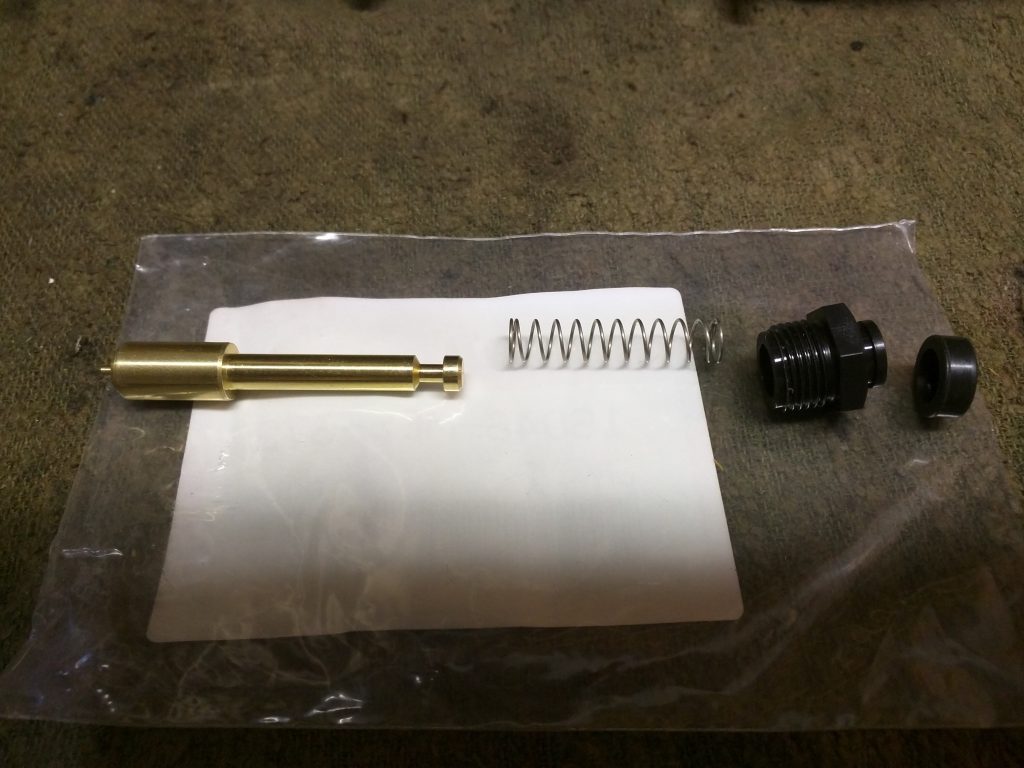 The new choke valve with unbroken nut installed and ready for the shaft.
Reinstall the choke arms and slide the shaft back in from the side. Don't forget to reinstall that spring you lost earlier.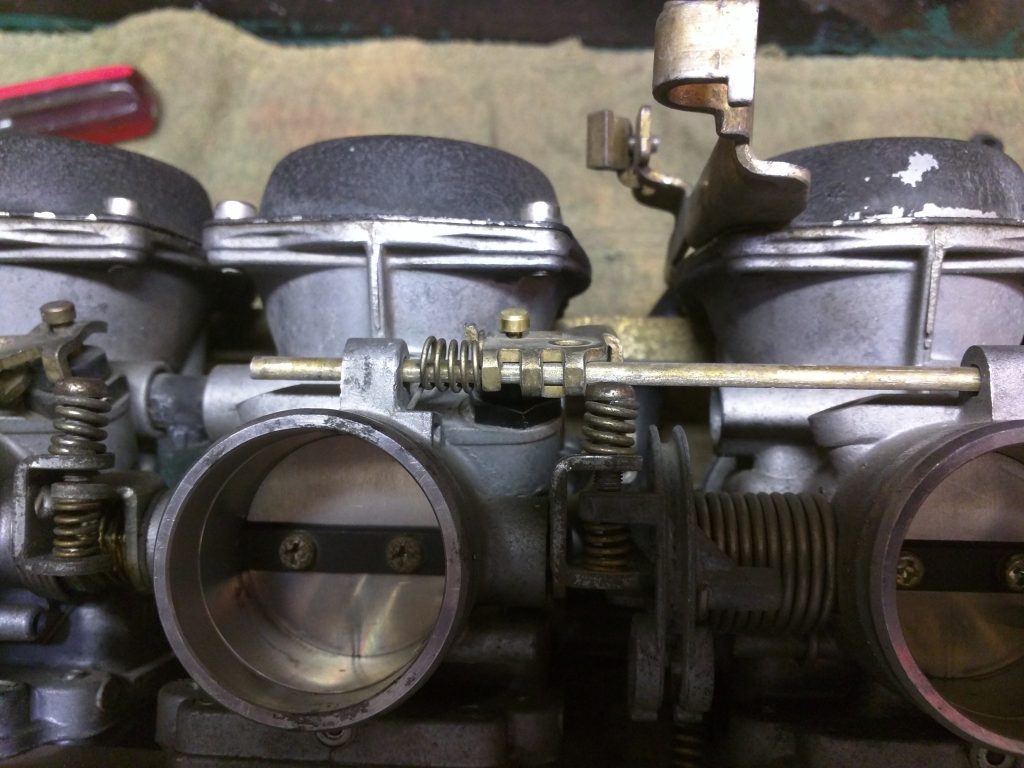 Once the shaft is fully reinserted, reinstall the screws and tighten them down.